We are a family run business located in Layton, UT. We service all of Salt Lake and Davis Counties, and select other areas. Please contact us by phone or email and we will get back to you to schedule an estimate for your project.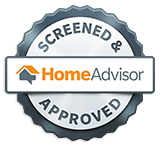 Monday-Friday: 9:00AM-7:00PM
Saturday: 10:30AM-5:00PM
Sunday: Closed
* Holiday hours may vary.
JET&M CONCRETE AND LANDSCAPING, LLC
1942 W 1620 N, LAYTON, UT 84041
Tel: (801) 755-6452
Email: afuapau@jetmconcrete.com