With over 30 years of experience in the concrete industry, we have perfected many techniques with using concrete for different areas around your home or building. Please take a look at our gallery for inspiration and to see just how fantastic of a job we will do for you! If you can think it, we can do it!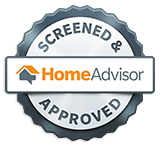 We can help you make your concrete vision come true!
JET&M Concrete and Landscaping, LLC is a family owned and operated concrete business with over 30 years of experience with concrete work. We are licensed and insured. We work with both residential and commercial clients.
We specialize in: new concrete, concrete repair, driveways, sidewalks, porches, stairs, floors, walk-in basements, decorative concrete, concrete overlay, retaining walls, concrete stamping, coating, epoxies, stain sealing, restoration, footing & foundations...and more!
If you can name it...we can do it!
Give us a call at (801) 979-2335 and we will come out to your location and give you a free estimate.
Also, we offer a 30-day satisfaction guarantee on our work. We want to make sure that you are satisfied with our final product.